Physicians
MARIO MORALES MAGCALAS, M.D.
Dr. Mario M. Magcalas was born in Tarlac, Philippines and obtained the degree of a Doctor of Medicine from The University of Santo Tomas, Manila Philippines in 1986. He passed the Philippine Medical Board Examinations in 1987 (ranked 11th out of 2800 in the nation). He completed his Internship and Residency in Internal Medicine from Cook County Hospital, Chicago, Illinois. He did his Fellowship in Pulmonary Diseases and Critical Care from the University of Texas Southwestern MedicalCenter, Dallas, Texas.
His academic interest includes Asthma, Allergies, Pulmonary Hypertension and Sleep Disordered Breathing.
Dr. Magcalas is board certified in Internal Medicine, Pulmonary Diseases and Critical Care Medicine. He has been a Diplomate of the American Board of Internal Medicine in 1992, American Board of Medical Specialties, Pulmonary Diseases (in 1994) and Critical Care Medicine (in 1995).
Dr Magcalas has multiple research papers to his credit and has achieved numerous outstanding awards for rendering a Variety of services and contributions in his areas of expertise. He is a member of The American Thoracic Society, American College of Chest Physicians, American Society of Internal Medicine and Society of Critical Care Medicine.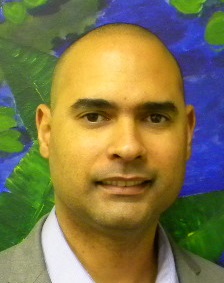 ZAEL VAZQUEZ, M.D.
Dr. Zael Vazquez was born in Havana, Cuba. He joined Mario Magcalas, M.D., P.A. on September 15, 2014.
He finished in Associate in Arts at the Miami Dade Community College Pre Medical Sciences with the Highest Honors. He finished Bachelor of Science at the University of Florida in Gainesville, FL – Microbiology and Cell Sciences Chemistry Minor.
He finished his medical school with the Medical Degree at the Ross University, School of Medicine in North Brunswick, NJ.
Dr. Vazquez had his Internship and Residency at the Hahnemann University Hospital, affiliated with Drexel University School of Medicine, Philadelphia, PA.
At the Temple University Hospital in Philadelphia, PA, he was highly trained in the following specialties: Thoracic Sonography and Endobronchial Ultrasound and Pulmonary and Critical Care Medicine from July 2010 to June 30, 2014.
Some of Dr. Vazquez presentations and publications that he co-authored are the following:
• Geographic Variability in Hospital Readmission Rates and Mortality among Pennsylvania Patients with COPD.
• The Implementation of the Lung Allocation Score Improves Post-transplant Survival in Patients with Idiopathic Pulmonary Fibrosis.
He is Board Certified in Internal Medicine and will be sitting for his Board exam in Pulmonary Diseases in November 2015.
He is a member of the American Board of International Medicine.